By EVPADPro |
10
September 2022 |
0
Comments
Eurobasket 2022 Schedule and Ultimate Prediction
At present, the group stage of the men's basketball European Championship has been completed, and the next stage will be the knockout match, which will be the quarter-finals, semi-finals and finals of 16 to 8 and 8 to 4 respectively. Championship championship.

Want to watch European basketball games live for free?
With EVPAD, Unblock, SviCloud or SuperBox TV box, you will watch the hottest European Championships in real-time for free.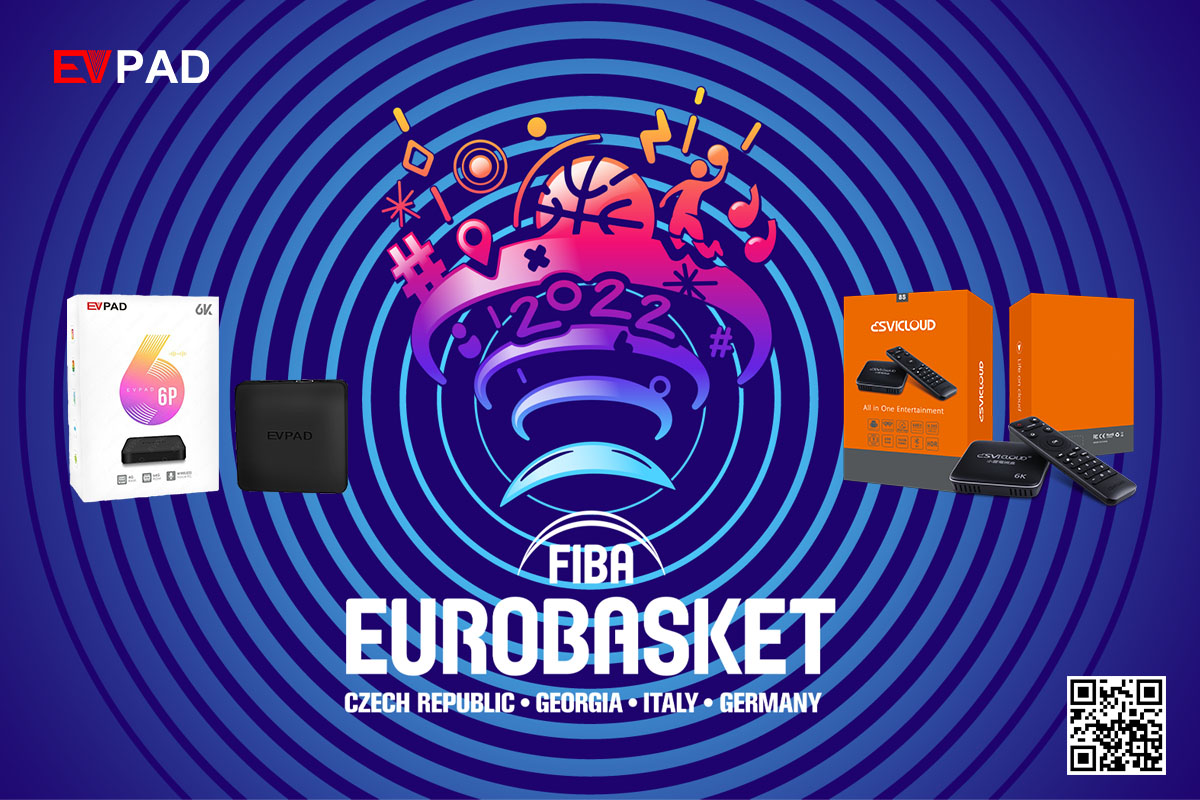 The four groups qualifying for the knockout round are:

Group A: Spain, Turkey, Montenegro and Belgium advance, Bulgaria and Georgia are eliminated;
Group B: Slovenia, Germany, France and Lithuania advance, Bosnia and Herzegovina and Hungary are eliminated;
Group C: Greece, Ukraine, Croatia and Italy advance, Estonia and England eliminated;
Group D: Serbia, Finland, Poland and the Czech Republic advance, Israel and the Netherlands are eliminated.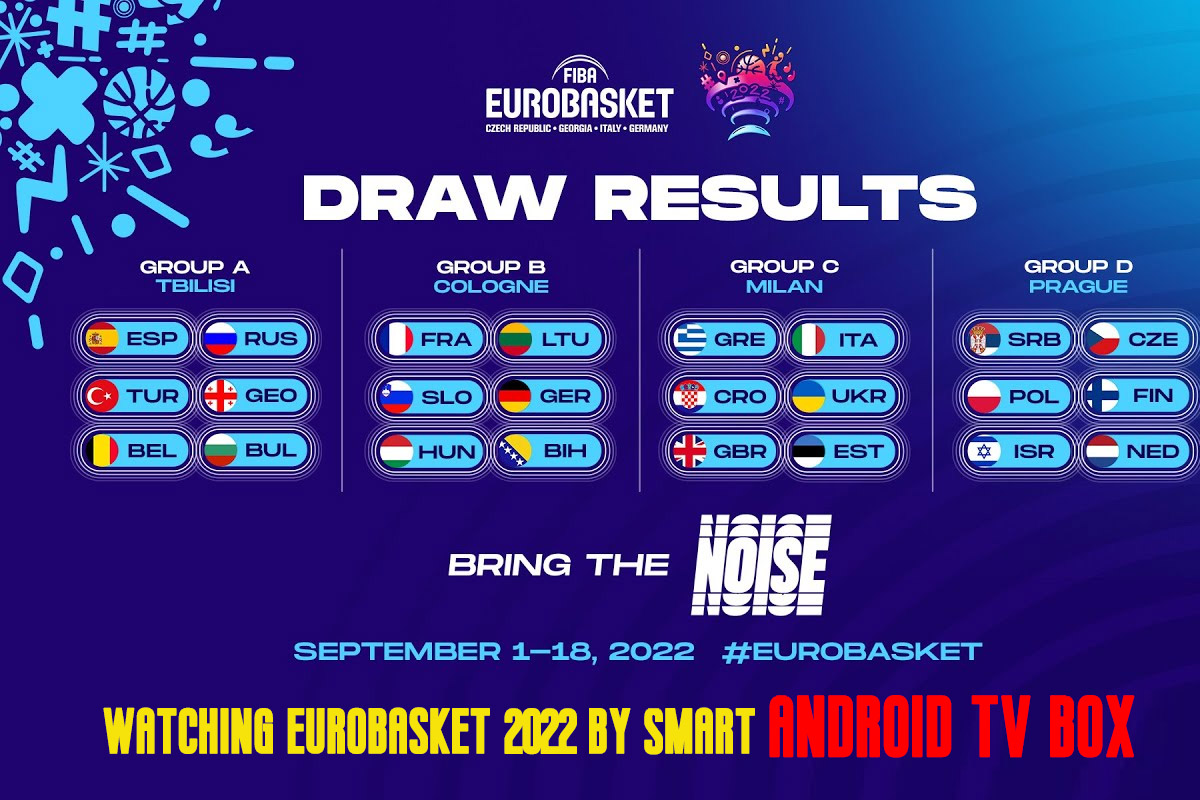 So far, the top 16 of the European Championships have all been released, and the death group of Group B is true. Even Bosnia and Herzegovina, the team with the main NBA center Nurkic, can be eliminated. In other words, if Bosnia and Herzegovina is the In the other three groups, there is a good chance of qualifying for the knockout rounds.


According to AiFA Sports, the 16-to-8 matches in the knockout round are Spain VS Lithuania, Finland VS Croatia, Germany VS Montenegro, Greece vs. VS Czech Republic, Slovenia VS Belgium, Ukraine VS Poland, Turkey VS France, and Serbia VS Italy.

In the top 8 predictions, the death group is expected to all advance

In these 8 groups of duels, we analyze them one by one:

1. Spain VS Lithuania
AiFA Sports said that this group is difficult to predict. Although Spain ranks first in Group A, the overall strength of Group A is not strong. Furthermore, Spain's current strength is no longer the same. Brother Hernangomez and Brown are The main force of this team; on the contrary, Lithuania has two powerful insiders, Varan and Sabonis Jr., and the insider advantage is even greater. I think Lithuania will eventually be able to counterattack and advance.


2. Finland vs Croatia
Two fists are hard to beat with four hands. Finland is only supported by Markkanen, while Croatia has four NBA players such as Zubac, Saric, Bogdanovic and Hezonja, as well as Simon. Great veteran, so this group I think Croatia advanced.
Germany VS Montenegro, Montenegro performed well and played quite integrally, but after all, Germany has two giants, Schroeder and Jr. Wagner, and it is not a big problem for Germany to advance.
Greece VS Czech Republic, according to AiFA Sports, Antetokounmpo suffered a foot injury in the previous game, but with his recovery ability, he has a high probability of playing against the Czech Republic, so there is no big problem for Greece to advance.


3. Slovenia vs Belgium
There is no suspense in this group. Doncic's superb performance against France convinced everyone and predicted an easy promotion.

4. Ukraine vs Poland
Ukraine has such giants as Ryan, Mikhailiuk and Sanon. Although the country is unstable, the performance of this team is still very stable; and Poland, an old acquaintance in China, won the tickets for the knockout round with good overall strength. , but there is no hope of advancing to the top 8

5. Turkey vs France
This group of confrontations is also quite suspenseful. France ranks third in Group C and Turkey ranks second in Group A. Although France has been stumbling in this European Championship, their internal strength is too strong; of course, Turkey also has three major players, Shen Jing, Kekmaz and Ottoman. The strength is not bad. The two teams are indistinguishable. I think France has a high probability of having the last laugh.

6. Serbia vs Italy
With the absence of Italian anti-aircraft artillery Gallinari with a knee injury, their overall strength has plummeted. When they encountered Serbia led by Jokic, they can only say that they should seek more happiness and win less if they lose.



Therefore, AiFA Sports believes that the teams that will eventually advance to the top 8 are Lithuania, Croatia, Germany, Greece, Slovenia, Ukraine, Turkey and Serbia. In this way, Lithuania, Germany, Slovenia and France in the death group of Group B are expected to all advance. What is the specific result? We will wait and see.