➥ Are you looking for a device to watch worldwide HD live TV channels, Movies and TV shows for free?

➥ Are you a sports fan? Like watching sports games online, such as NBA, Football League, World Cup, etc.

➥ Are you looking for a set-top box that can be used to watch Tv channels of Chinese, Cantonese, Hong Kong, Macao and Taiwan programs for parents and elderly people overseas and Chinese friends?

➥ Do you want to save on monthly fees and numerous membership fees: monthly cable TV fees, video membership fees, sports membership fees, children's program fees...

➥ Do you want to upgrade your old Android TV box? Do you want to know the latest and best Smart TV box?

➥ Would you like to join us as a local Android TV box agent to sell online or offline to expand your sales?



Yeah, please contact our professional sales team. It is our honor to provide you with our sincere opinions, guidance and suggestions. You are warmly welcome to send us any inquiries at any time. We will respond to your Emails, WhatsApp and WeChat messages within 24 hours on working days.
Please contact us if you have any questions about our TV box, thank you.
➥. ✆
WhatsApp/WeChat
:

+(852) 5178 1233

(

Miss Lacey

)
➥. ✉
Email
:

[email protected]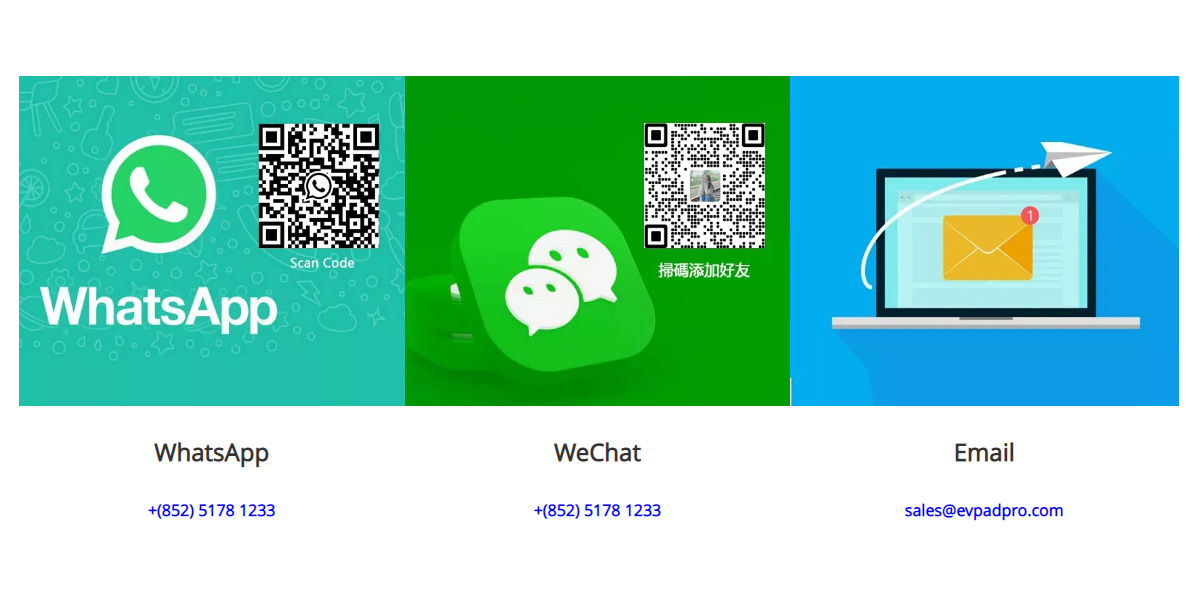 Attention Please:
①. We received lots of feedback from customers who said they had purchased TV boxes from some informal sellers, but can't keep in touch with the sellers after purchase, some boxes are locked and cannot be used seriously.

②.
Here, we remind our customers and friends, don't just covet cheap prices while neglecting product quality and after-sales service. Please contact us to buy the authentic smart Android TV box with an official guarantee, thank you.
---
After-Sales Service Team:
If you have bought the TV box from other sellers. Please contact that seller or contact the following official after-sales to solve the problem with the box.


We are not responsible for that.



EVPAD:
▶. WhatsApp: +(852) 9376 4570

Unblock Tech:
▶. WhatsApp: +(852) 4674 6166
▶. Line: @unblock

SviCloud:
▶. WhatsApp: +(1) 626-887-9988

SuperBox:
▶. WhatsApp: +(852) 5574 2759