By EVPADPro |
30
July 2021 |
0
Comments
EVPAD 6P VS 6S, What's Their Differences and Similarities?
In July of 2021, EVPAD released two latest EVPAD TV boxes, namely EVPAD 6S and EVPAD 6P. 6P was released more than half a month before 6S. Of course, it is still like the 5th generation of the EVPAD, 6S is a model with a lower configuration, and 6P is a model with a higher configuration. Judging from the previous release of the 5th generation of EVPAD TV boxes, the
EVPAD 6Max
will definitely be released later. It will not be long before it will be the strongest machine on the surface-EVPAD 6Max.
In the previous EVPAD5 generation TV box, there are differences between the three models. In general, the difference in memory is the most obvious. 5S is a 2+16GB memory configuration, which is more suitable for one person. 5P is different. All aspects have been strengthened, it is a memory configuration of 4+32GB, and now the most powerful machine on the surface -
EVPAD 5Max
, its memory configuration is very high, directly 4+128GB.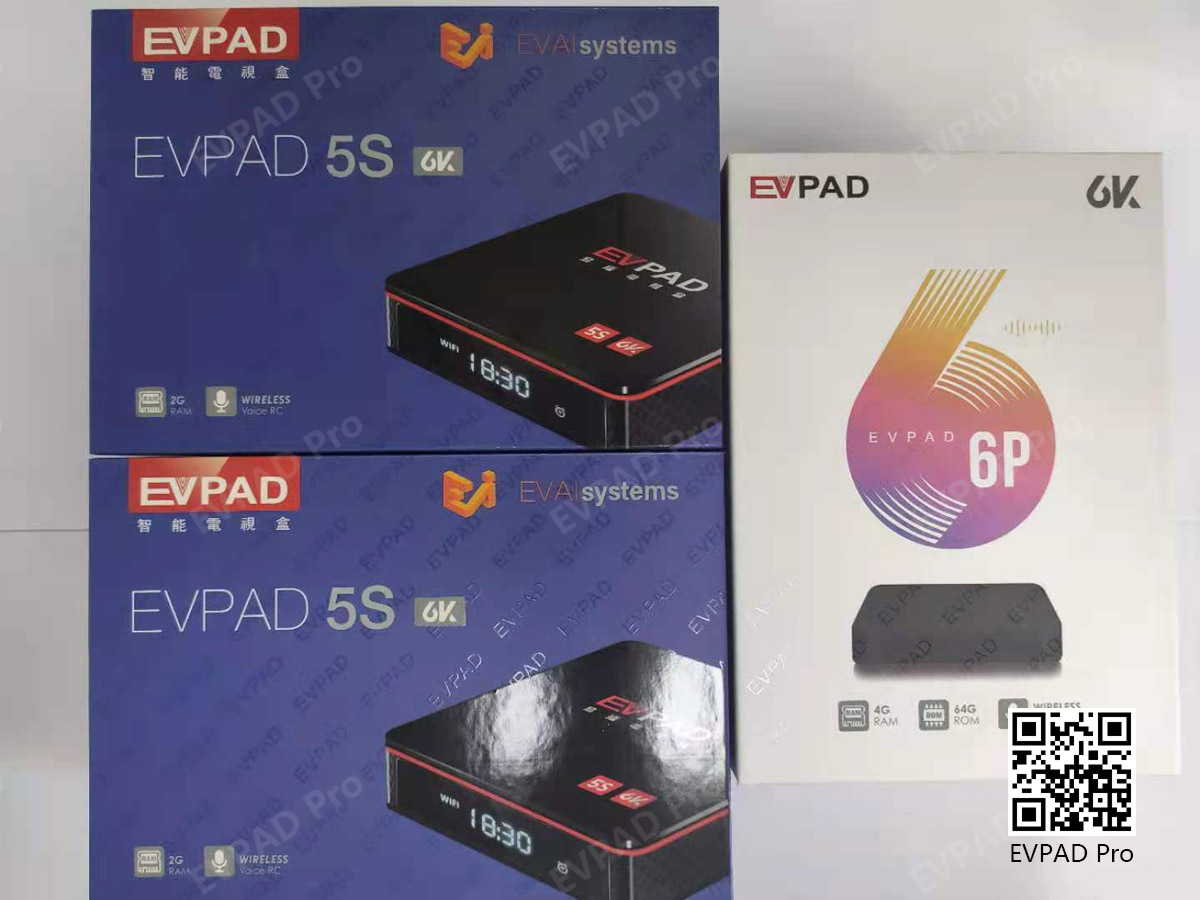 There are also some differences in other aspects. For example, 5P and 5Max are basically the same on TV channels, but 5S is because of the lower memory configuration and the price is very low, so some TV channels are missing.
EVPAD 5S vs 5P
, the TV channels of North America, Indonesia, and the United Kingdom are missing from the TV channels. Then there is no "starry sky on-demand" in 5S, while 5P and 5Max do.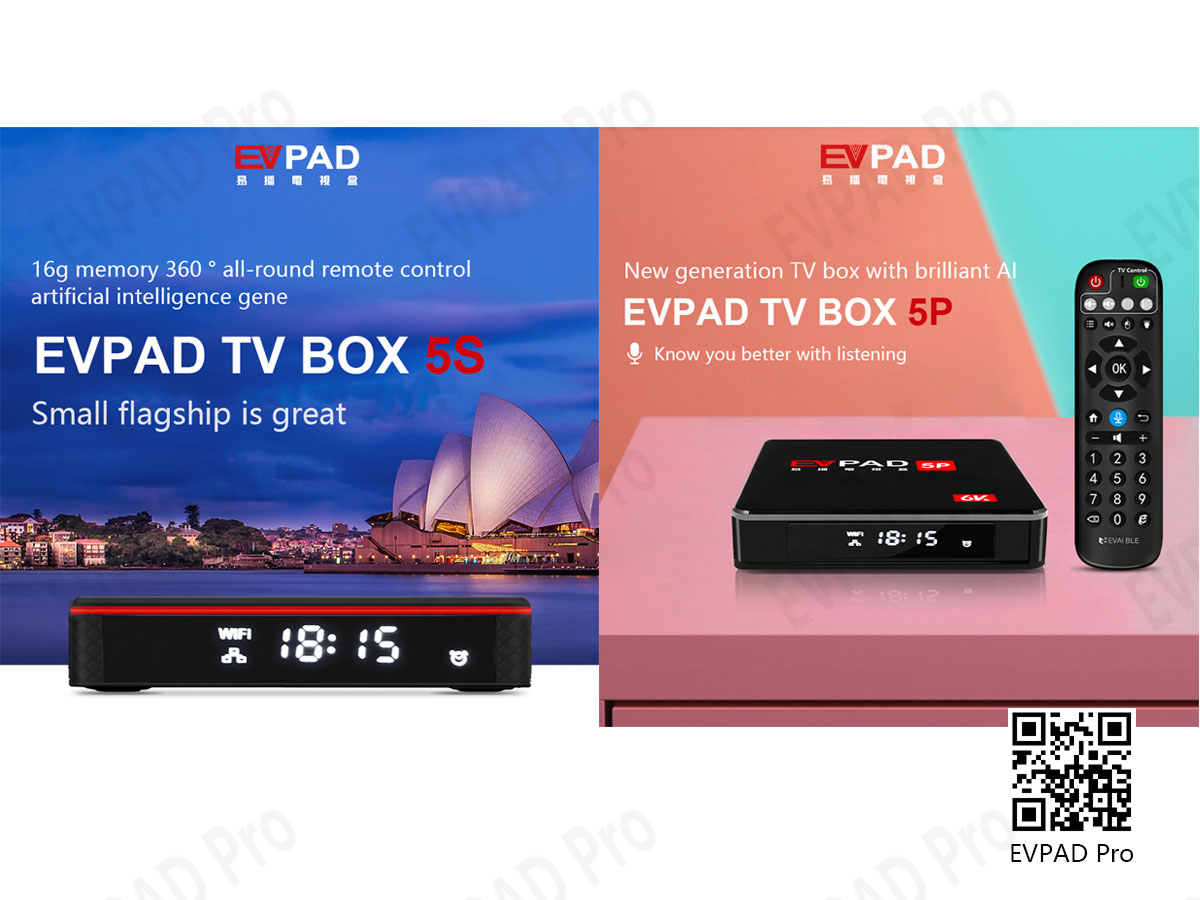 The current 6-generation EVPAD is basically the same.
EVPAD 6S VS. 6P
. In terms of memory configuration, 6S is 2+32GB and 6P is 4+64GB. It can be said that this configuration plus the price of EVPAD 6P is worth starting. In other hardware configurations, 6S and 6P are the same. There is also the TV channel, which continues the tradition of the five generations. Compared with 6P, 6S lacks the TV channels of North America (the United States, Canada), the United Kingdom, and Indonesia. Although there are fewer TV channels, the price is affordable, you can still buy the 6S if you don't mind the shortcomings of the 6S.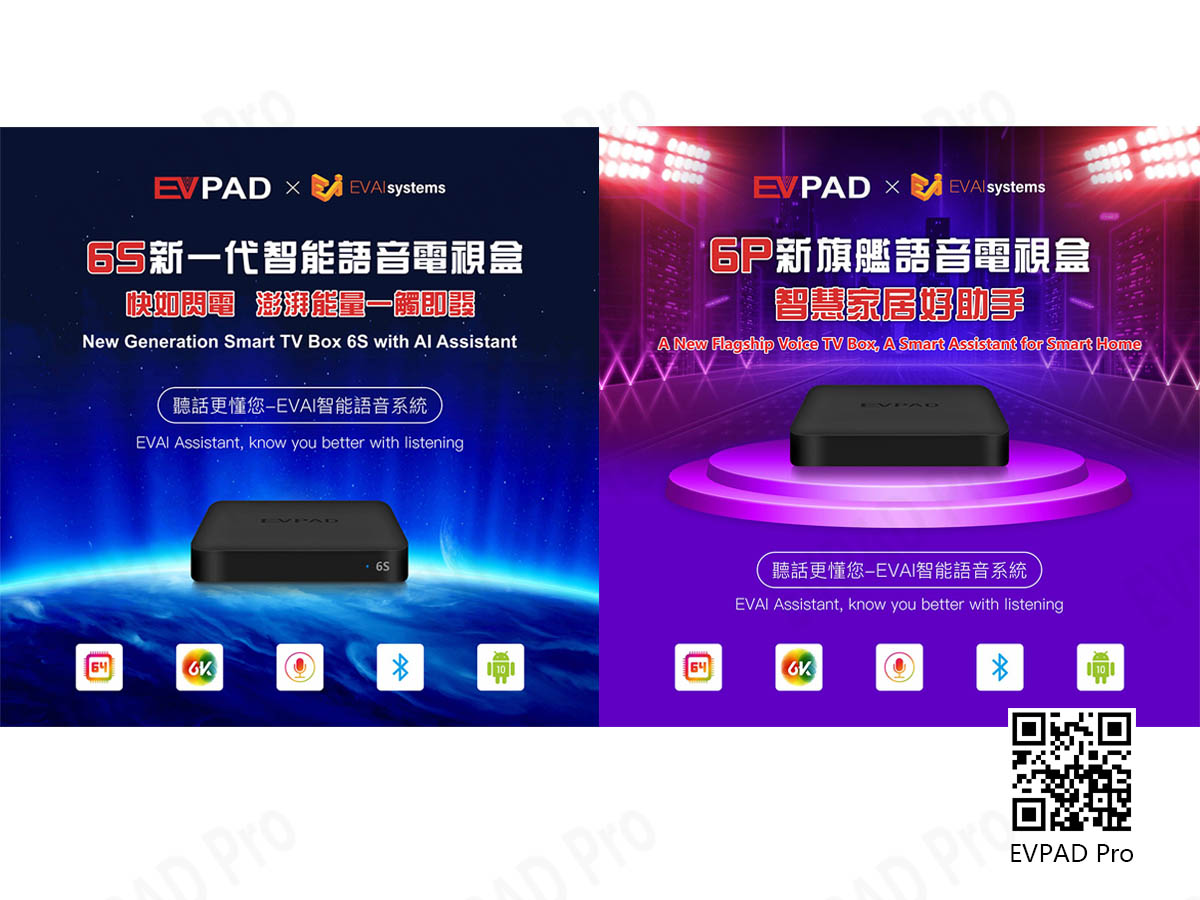 To sum up, if you want to watch TV channels in North America, the United Kingdom, and Indonesia, then 6P is a better choice. If the lack of TV channels in these countries does not affect us, then 6S is still worth it. We are the official authorized dealer of EVPAD. The products we sell are 100% genuine EVPAD. There will be no pirated products, and our prices are affordable. You can buy with confidence. If you have any questions, you can contact us. We are very happy. Help everyone solve the problem.
WhatsApp/WeChat: +852 5178 1233
.