By EVPADPro |
29
September 2023 |
0
Comments
Happy Mid Autumn Festival to Everyone!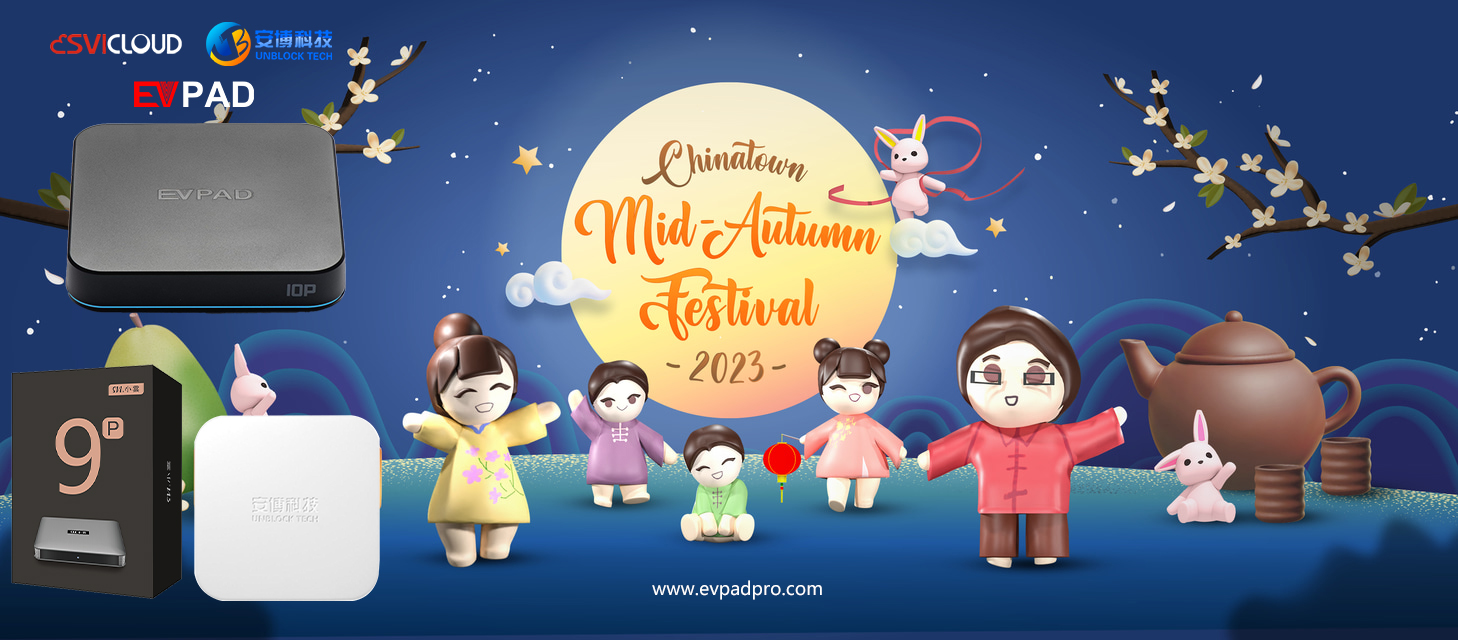 As the full moon graces the night sky and lanterns illuminate the streets, we at EVPADPro TV BOX would like to extend our warmest wishes to you and your loved ones on this special occasion of the Mid-Autumn Festival.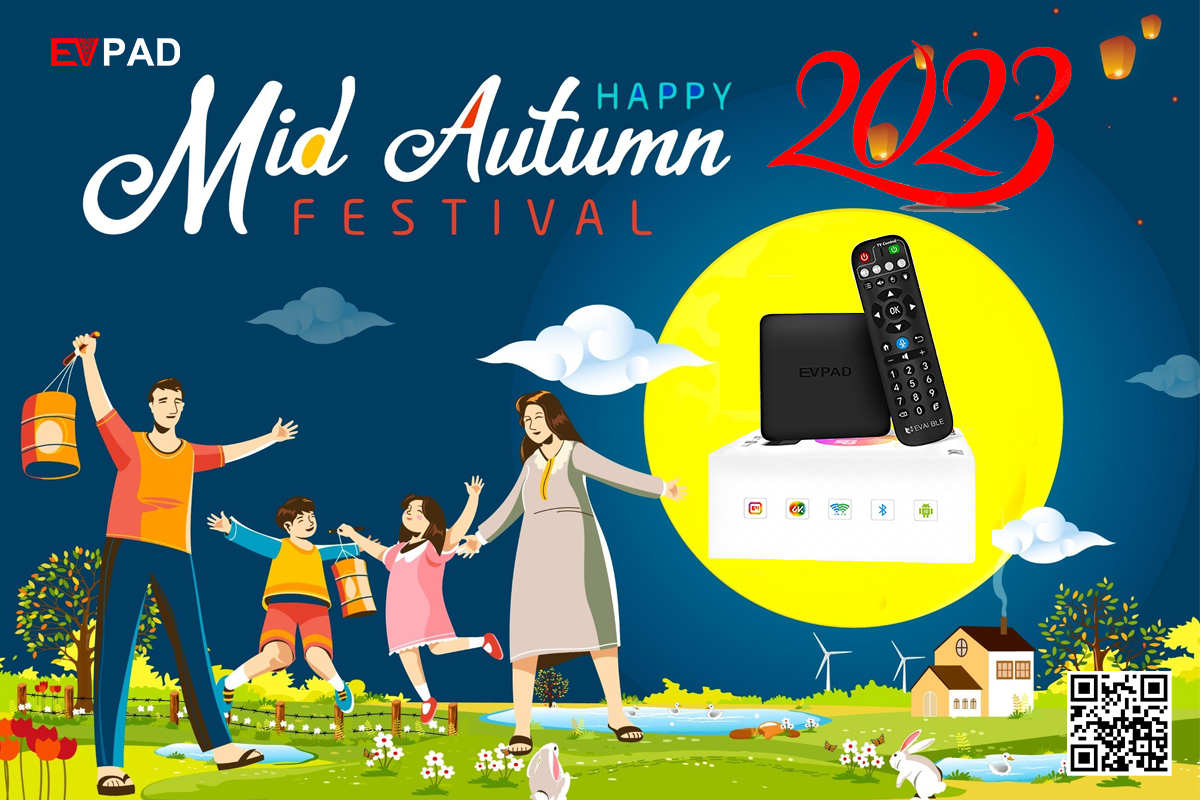 May this festival bring you the joy of reunions, the warmth of family gatherings, and the delight of savoring delicious mooncakes together. Just as the moon shines brightly, we hope your life is filled with happiness, success, and prosperity.

At EVPADPro TV BOX, we are grateful for your continued support and trust in us. It is your loyalty that lights up our path and encourages us to reach new heights.

On this luminous night when the moon is at its fullest, we wish you and your loved ones a Mid-Autumn Festival filled with happiness, unity, and delicious mooncakes. May your gatherings be heartwarming, your conversations be memorable, and your memories be cherished for years to come.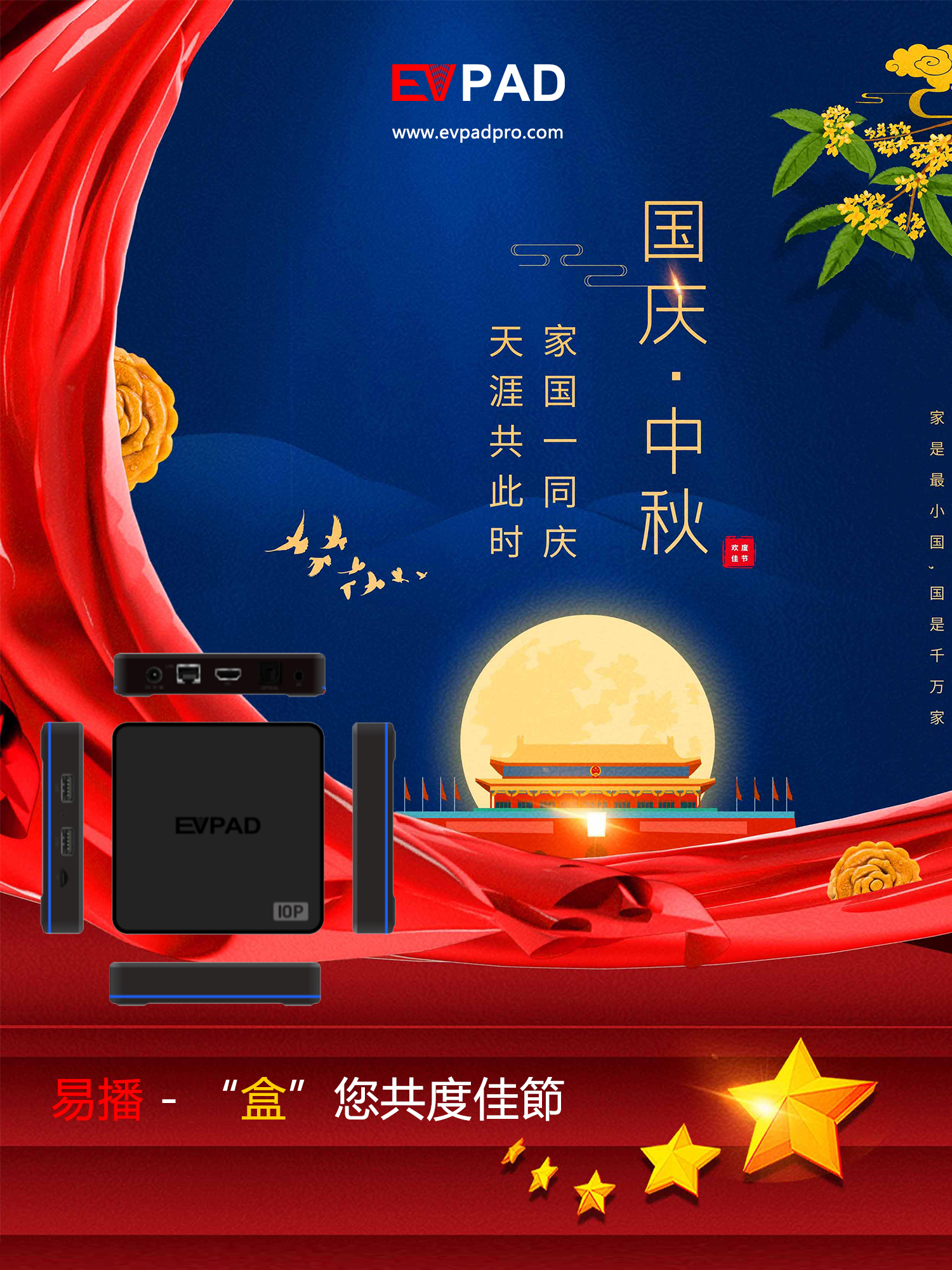 We are grateful for your trust, and we look forward to many more Mid-Autumn Festivals together. Thank you for being a part of the EVPADPro TV BOX family.

Once again, Happy Mid-Autumn Festival! May your life be as bright and beautiful as the full moon on this enchanting night.