By EVPAD |
11
May 2021 |
0
Comments
How to pair the EVBOX 5P Bluetooth voice remote control?
1. Press the "<" and ">" synchronously on the
EVPAD 5P
remote control.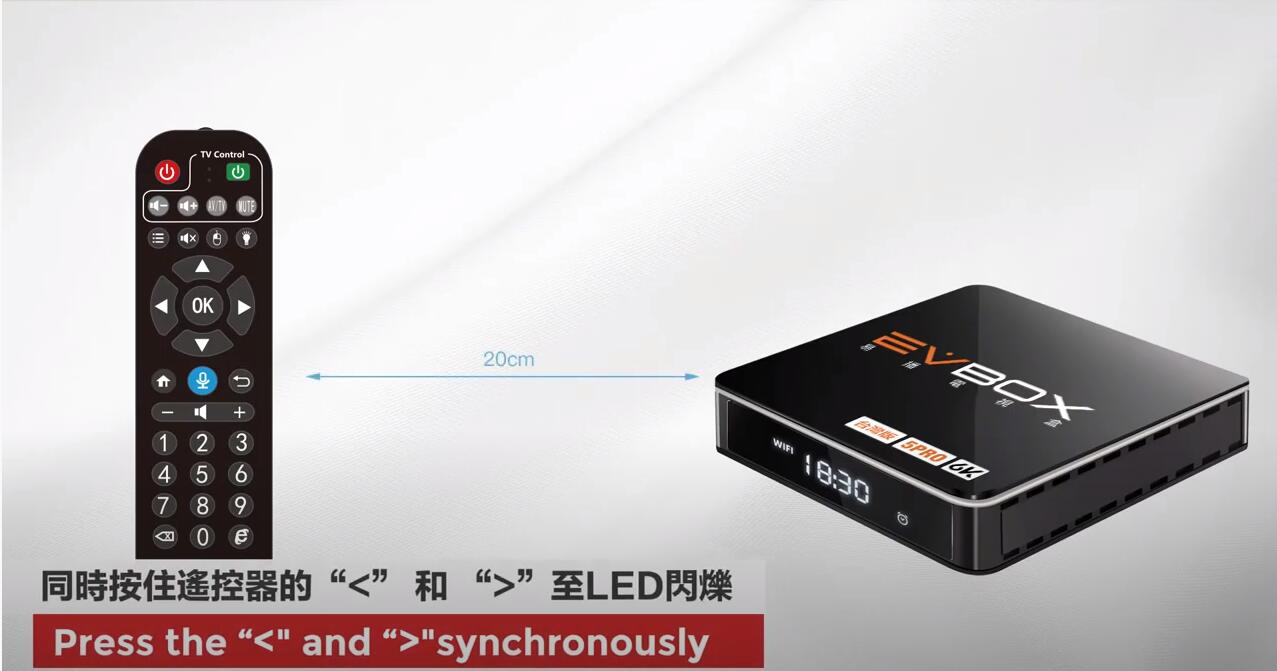 2. Until the LED flashes to enter the pairing state.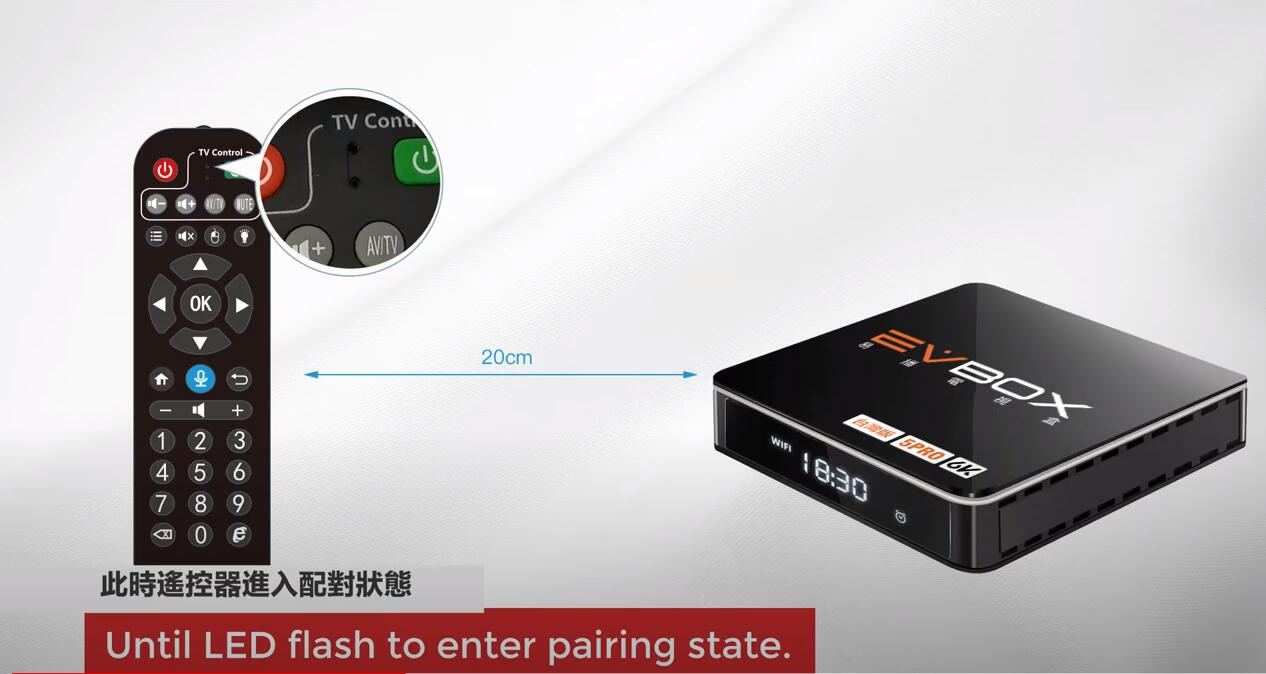 3. Turn on BLE in TV Box Settings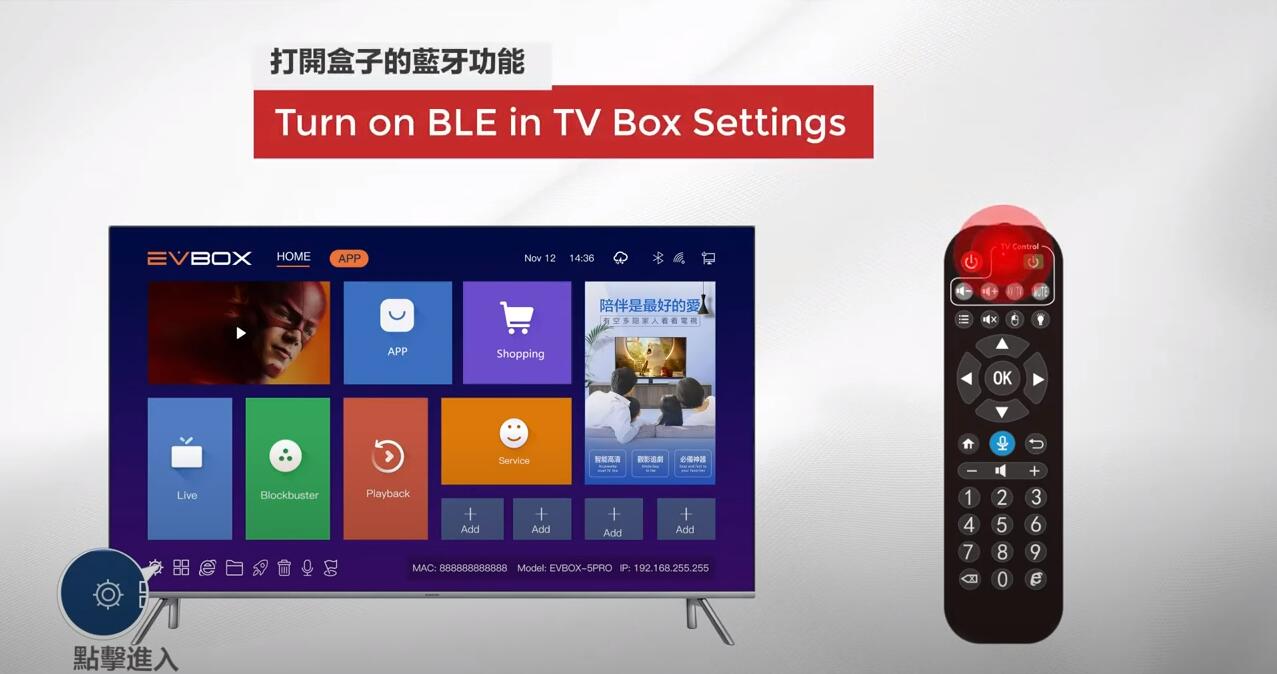 4. Connect to the EVAI device.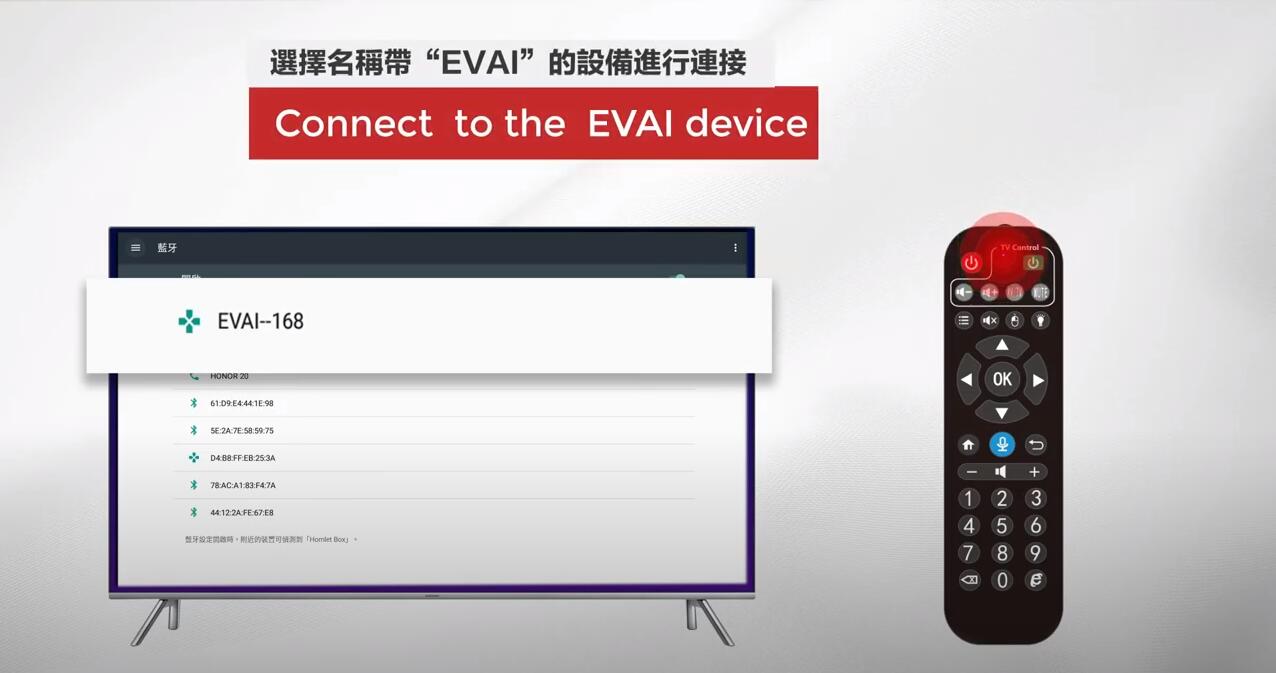 5. Pairing successful!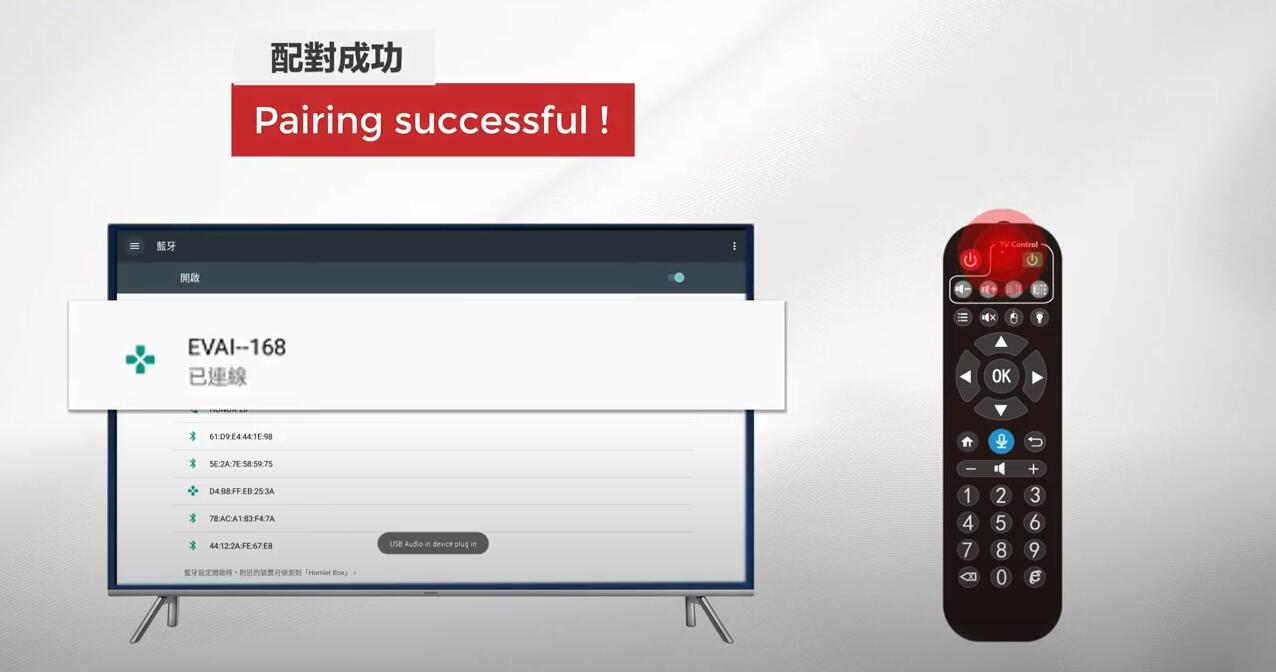 Attention Please: If there is no EVAI device. Please restart the Bluetooth and try to connect again.