By EVPADPro |
01
January 2022 |
0
Comments
How to pay with a credit card on your website?

Pay with a credit card on www.evpadpro.com is 100% safe and super easy.

We support these credit cards payment:
VISA, MasterCard, American Express, Discover Card, Diners Club, JCB.


Please follow the below steps to finish your payment with a credit card:

1. Add the product to the cart, and click "Check out".





2. Choose "Credit Card" - the first payment method option.





3. Click "Place your order"




4. Make sure to enter your correct credit card information, including card number, expiration date and CVV2/CSC. Then click "Make Payment".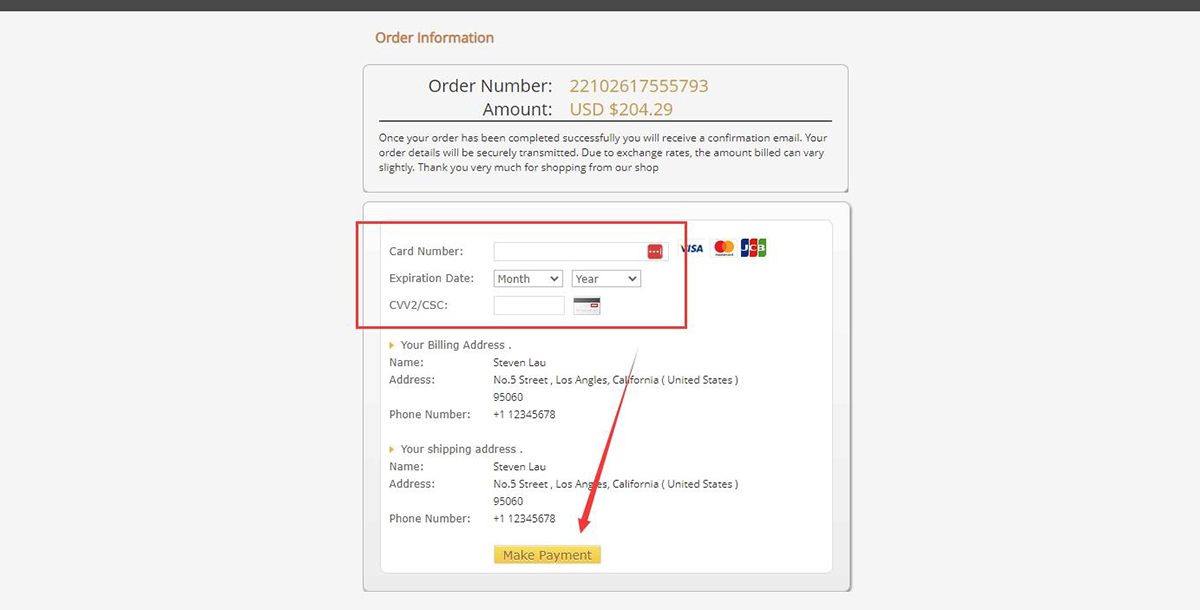 5. Then you will receive the payment prompt, success or failure. We'll also get your payment transaction after that.



Attention please:

▶. If there is a failure after payment, please contact us. We'll help you to deal with it.

▶. If payment is successful, you will get an email from us, which remind you of a successful payment. We'll send out your parcel ASAP. Please don't worry.

▶. Your credit card may be charged an additional handling fee (2%-3% of total amounts) for cross-border transactions. This is normal. It is charged by your credit card bank, not charged by our company, you could check with your credit card bank.