By EVPADPro |
13
May 2023 |
0
Comments
How to Solve EVPAD TV Box Buffering?
Video buffering issues can be quite frustrating when trying to watch a video online. We totally understand you. To make each of our users happy and can enjoy our TV boxes is our ultimate goal. So here are some steps you can take to solve video buffering:

You can download an App called DNSchange from the App Store and open it like the picture below and keep it open.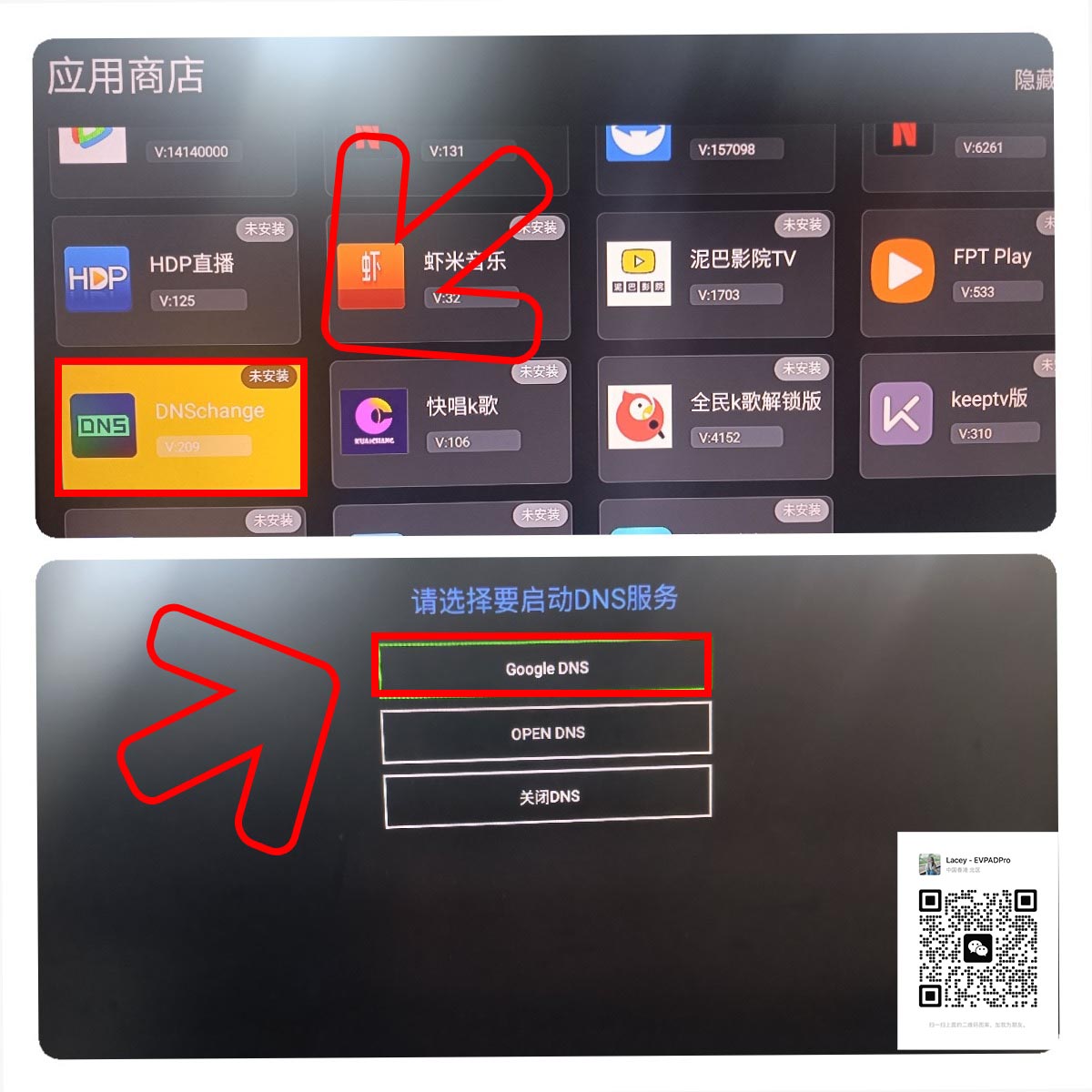 Or you can do the settings as in the picture shown below:
Except from these 2 ways, you can also check it through these ways below:

Check your internet connection: Make sure that your internet connection is strong and stable. Slow internet speeds or a weak signal can cause buffering issues. You can check your internet speed by using a website like speedtest.net.


Close other applications: Sometimes, other applications or programs running on your device can interfere with your internet connection and cause buffering issues. Close any other open applications to see if it helps.


Clear your cache: Your browser may be storing too much data in its cache, which can slow down your internet speed and cause buffering issues. Clear your browser cache and cookies to free up some space.


Adjust video quality: Sometimes, the video quality may be too high for your internet connection to handle, causing buffering issues. Lowering the video quality can help alleviate the problem.


Restart your device: Sometimes, simply restarting your device can help fix buffering issues. This can clear out any temporary glitches or bugs that may be causing the problem.


Update your browser or app: Make sure that your browser or app is up to date. Older versions may have bugs or compatibility issues that can cause buffering.


Switch to a different browser or device: If none of the above solutions work, try switching to a different browser or device. Different browsers or devices may have better compatibility with the website or app you are using.

If you still have questions, please feel free to drop us an email at [email protected] or contact us via WhatsApp number +852 5178 1233. EVPADPro team will always help you.