By EVPADPro |
26
April 2022 |
0
Comments
What is EVPAD 3S?
It has been several years since the EVPAD TV box was released. In the past few years, EVPAD has developed 4 generations of Android TV boxes from
EVPAD 2S
to the current
EVPAD 5P
. Every generation of EVPAD smart TV boxes has It has its unique characteristics, perhaps because of its attractive appearance, perhaps because of its easy-to-use functions, or because it is just like this model of
EVPAD TV box
.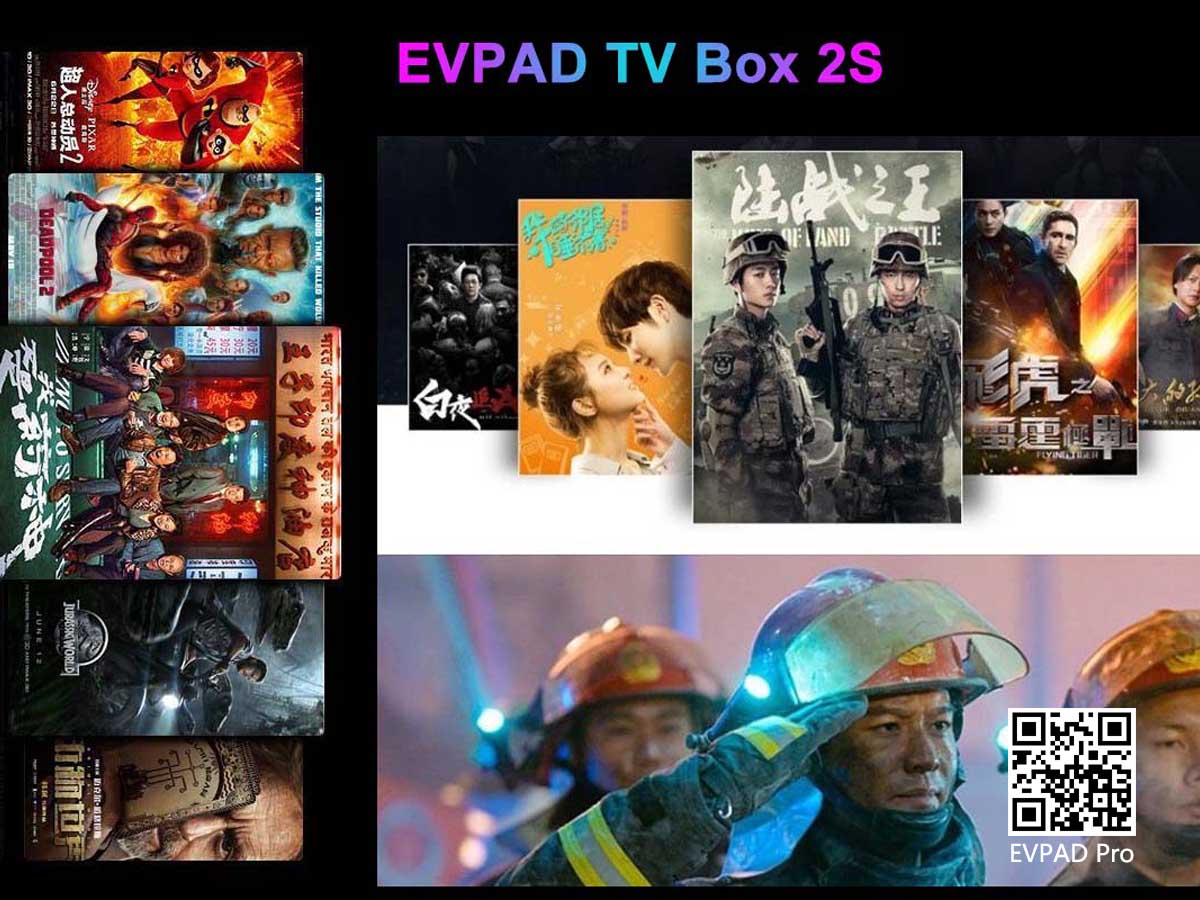 EVPAD third-generation machine, perhaps the most shocking one,
EVPAD 3S
, as the first launch of EVPAD third-generation machine, its appearance shocked many previous EVPAD users, because in the front part of EVPAD 3S, plus a The time display screen, so that when we watch TV at night, we can also know the current time clearly, without having to look for a mobile phone in the dark, which can be a good way to prevent ourselves from watching too late.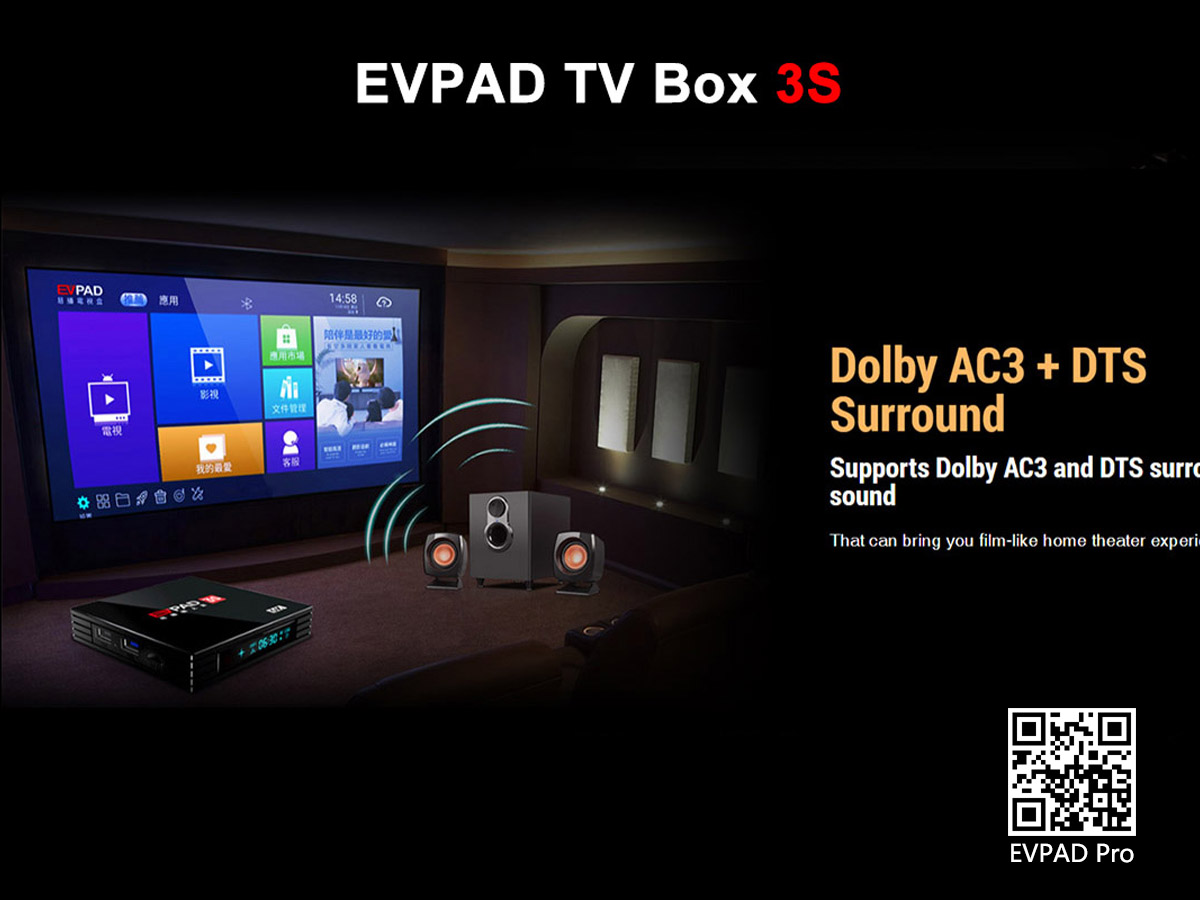 There is also
EVPAD 3S
, the third-generation EVPAD
free Android TV box
. Its internal system has been greatly optimized, not only the UI interface of the home page has been greatly changed, it will make us very uncomfortable at first glance. Comfortable, the matching of various colors and the matching of functional modules are very reasonable so that you can understand most of its main functions the first time you open it, and you can know at a glance what this
free cable tv box
can be used for.
Another important point is that when we use the EVPAD 3S
free TV box
, we will find an "Online" sign in the lower right corner because no electronic product dares to be 100% free of after-sales problems, it will There are more or less minor issues. The "Online" logo on the EVPAD 3S allows us to directly contact the
EVPAD service
, and the problem can be resolved as quickly as possible.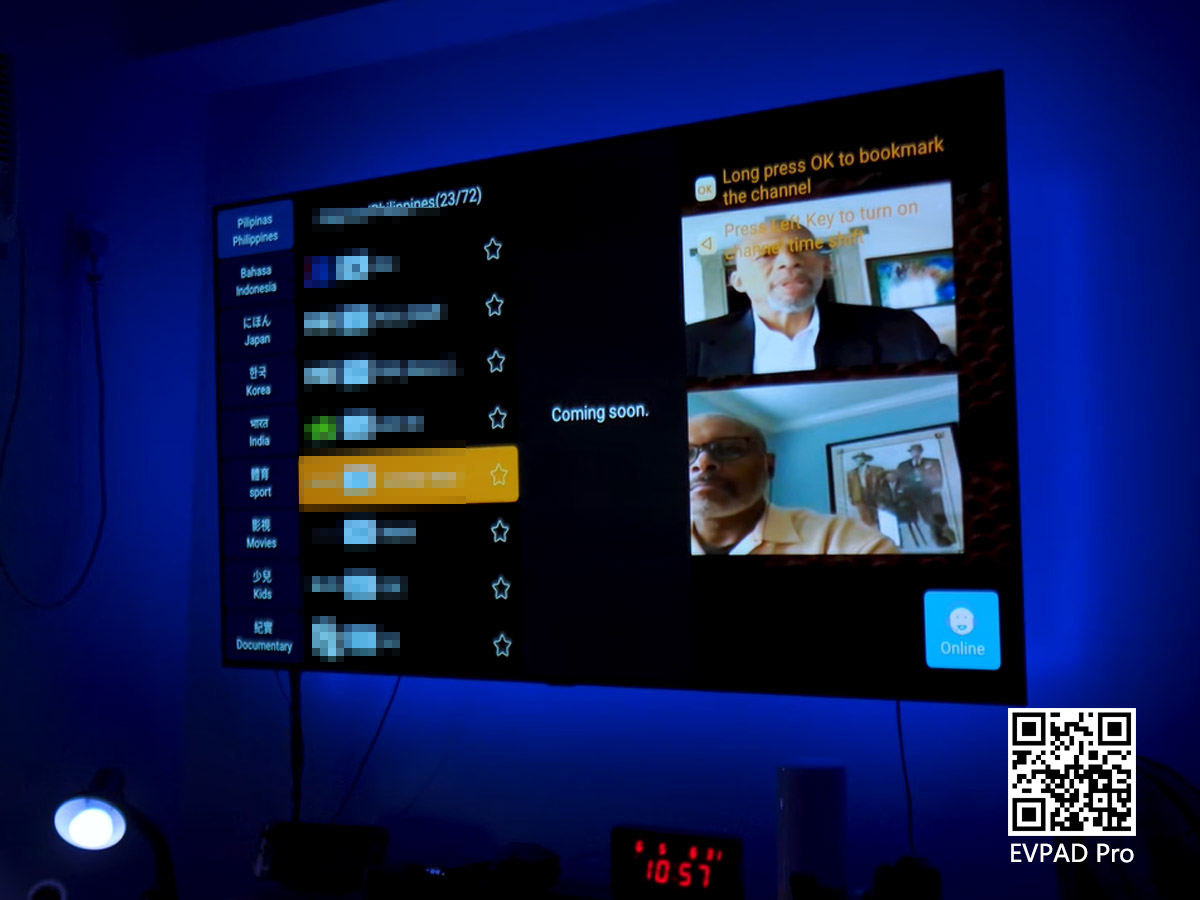 EVPAD 3S
, one of the three generations of EVPAD machines, even after so long, there are still a large number of users using EVPAD 3S TV boxes, which is enough to prove that EVPAD 3S is so easy to use.