By EVPADPro |
02
August 2021 |
0
Comments
EVPAD 6P vs 5Max, Comparison Between the 6th Generation Flagship and the 5th Generation Flagship
EVPAD TV boxes have been gradually known to everyone since the second generation. The reason why EVPAD TV has been popular for so long is not only because of its high hardware configuration, but also not only because EVPAD has enough channels, but also because of its rich features. There are TV channels in
Taiwan, Hong Kong, China, South Korea, Japan, Singapore, Malaysia, Indonesia, USA, Canada, Philippines, India
, and other regions on TV channels. There are also some special columns, such as sports, football, news, Food, and a special area for children-children. Through these different categories, we can watch any channel we want.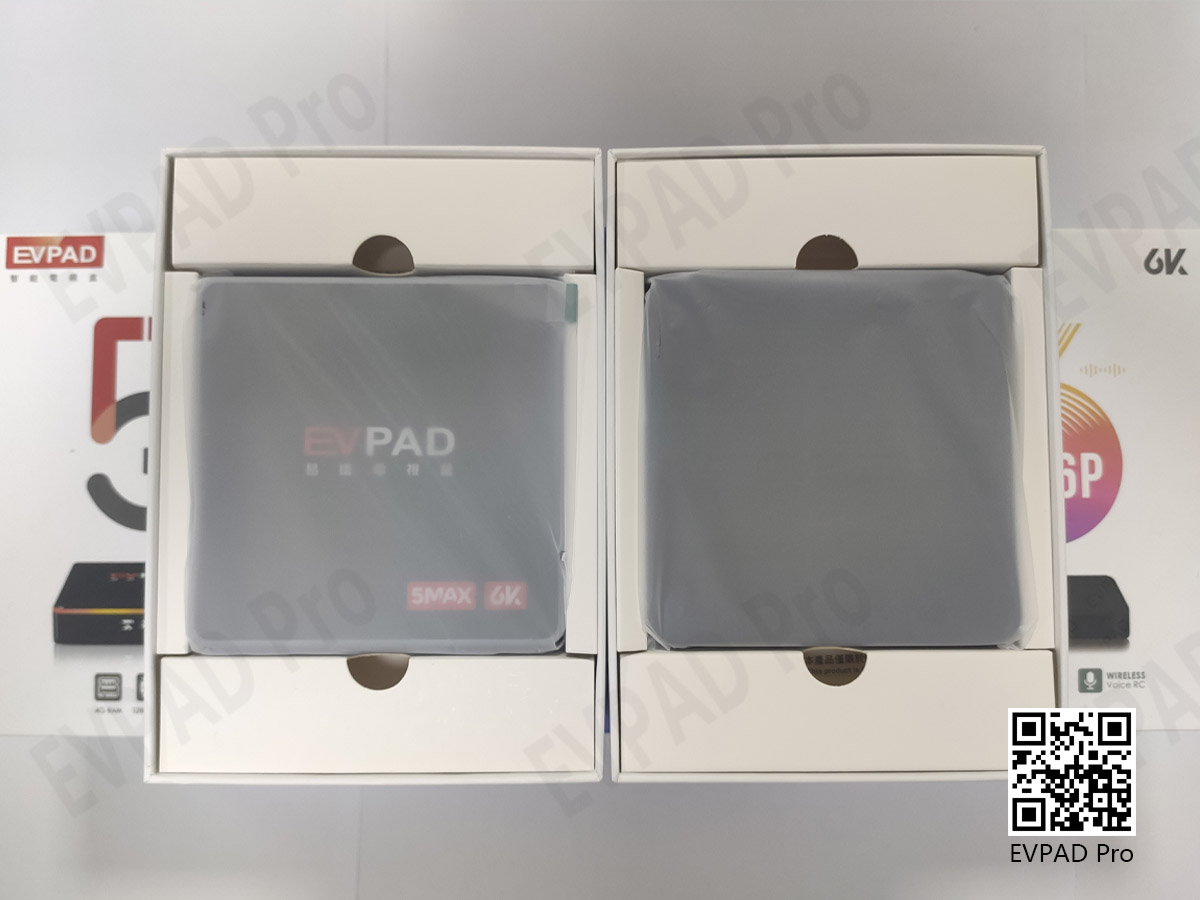 EVPAD 5Max
is the top flagship machine released in January 2021. The memory configuration is directly higher than its previous model -
EVPAD 5P
, which is directly 4+128GB. In addition, the number of channels is rich, and the various functions are also very much more. Complete, there are also new voice functions. On the 5Max, the appearance is very good-looking, with the top atmosphere light and the front time display screen. These functions and excellent hardware strength are undoubtedly the top flagship smart TV box at that time.
EVPAD 6P
is a new generation TV box released in July 2021. Although it is not as high as 5Max in terms of memory configuration, it still has a full 64GB of ROM, which is enough for our daily use. Moreover, in terms of hardware,
EVPAD 6P vs 5Max
, because EVPAD 6P is a sixth-generation TV box, the CPU is a little bit higher than that on 5Max. Then there is a big change in appearance. The 6th generation of EVPAD cancels the atmosphere light on the top and the time display screen in front and adopts the whole body black matte treatment. I think the ambient light and the previous time display are rather tasteless because when we watch TV, we basically don't watch the time and marquee on the TV box.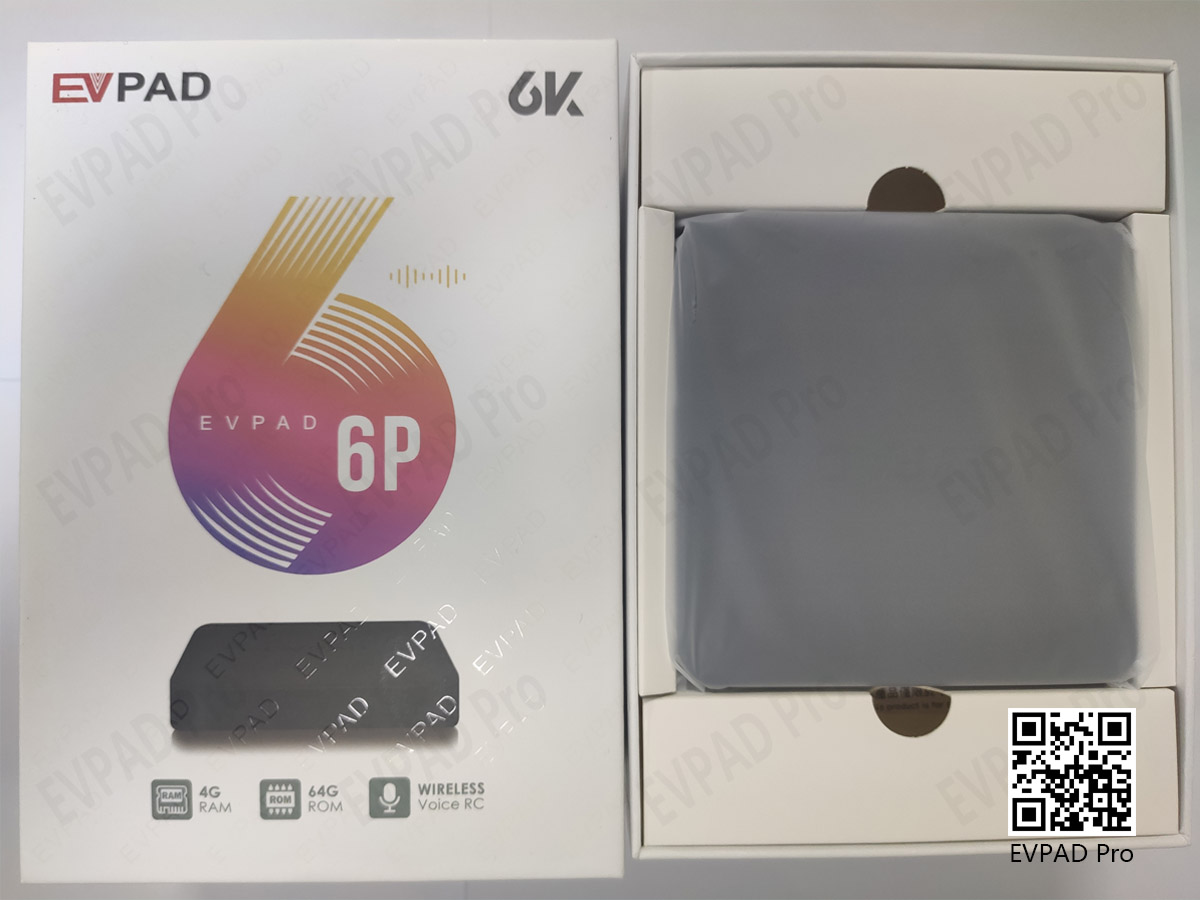 In terms of TV channels, there is basically no difference between
EVPAD 6P
and 5Max. There are some TV channels, and there is basically no difference in number. Then there is the difference in APP. 5Max uses the 5th generation Jupiter series, while 6P uses the Venus series, but they are all from the same source. However, in some aspects, EVPAD 6P has made great changes. On
Venus VOD
, a new column-"Speed ​​Column" has been added. Two lists of "Latest Release"/"Latest Release" have been added in TV series and movies. The most important thing is that the EVAI voice system is fully upgraded. In the previous 5th generation EVPAD, because it was the newly added EVAI voice system, the function was not very complete, and sometimes the recognition was inaccurate, but in 6P, this situation has improved a lot. And the UI interface of 6P has also been optimized, which is more concise and easier to use than before.
These are the basic differences between EVPAD 6P and 5Max. If you need to buy an EVPAD TV box and want to know more about EVPAD in advance, you can contact us,
WhatsApp/WeChat: +852 5178 1233
, Email:
[email protected]
, we are very happy to solve your doubts.